Not being able to get away for an extended period of time doesn't always have to mean not getting a vacation. A staycation is a great way to take a break and enjoy local hotels and resorts that are a Lyft, car drive and even a BIRD scooter ride away (make sure to pack light if you use a BIRD). Los Angeles is brimming with places for a perfect staycation. From exclusive resorts to boutique hotels, this city has got it all. Here are some of the best choices in our list.

1. Silver Strand Seaside Retreat in Oxnard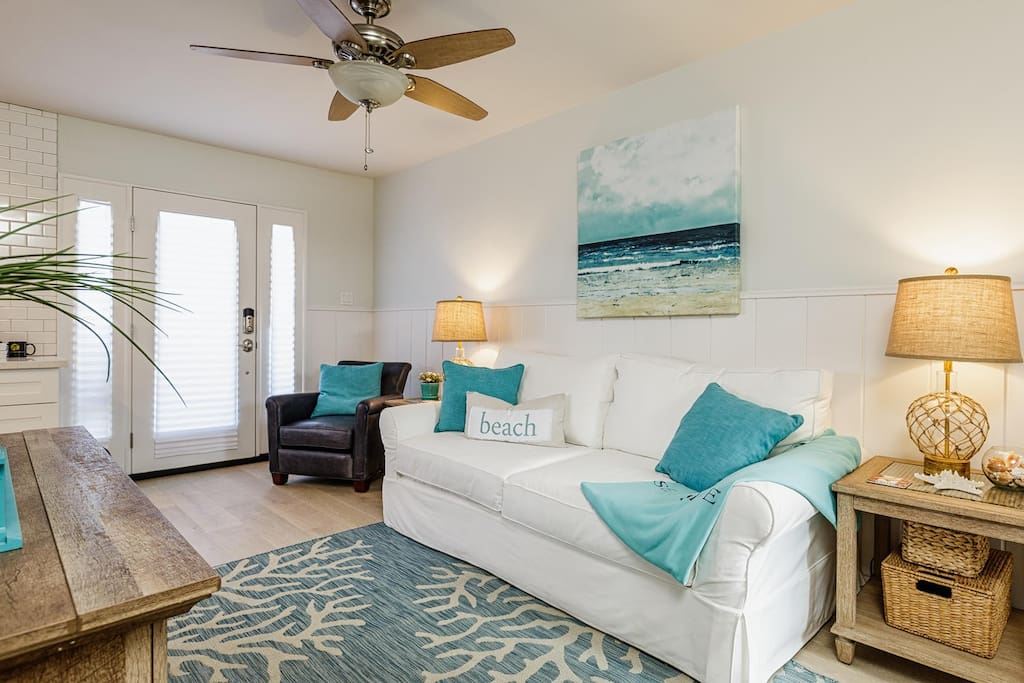 Prefer a quiet stay in the privacy of a home? This quaint AirBnb Silver Strand Seaside Retreat is located in an iconic beach along the Southern California Coast. Just right for one to four guests with one bedroom, two beds and one bath. About a block and a half long, you can enjoy beautiful sunsets on Silver Strand Beach with a view of Channel Islands.

I recently stayed here NYE 2019 as seen on my IG stories. What I enjoy while staying in this chic beach shack are sunbathing on the sand, paddle boarding and kayaking in Channel Islands Harbor. You can catch a glimpse of multi-million dollar waterfront homes with large boat docks, some with yachts as big as the homes! Experience island life and take a catamaran trip to Anacapa Island, the closest island to the mainland within the Channel Islands National Park., When hunger strikes just head over to Victoria Harbor for some no frills fresh seafood at Fisherman's Catch. And if you do decide to stay here, mention to the host you learned about this seaside getaway from me.
2. Terranea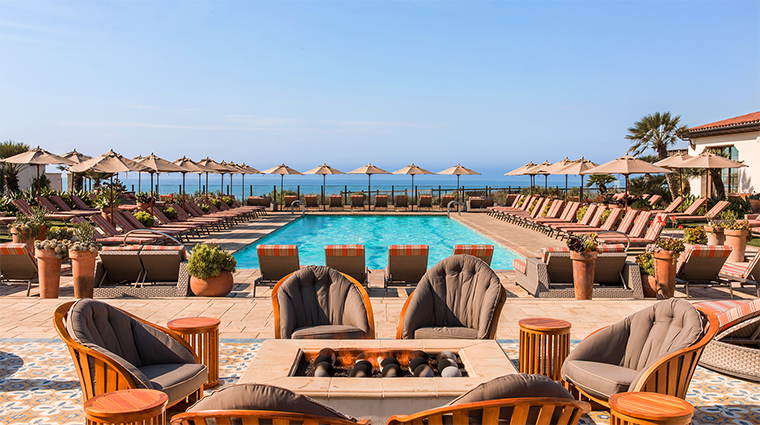 A luxury oceanfront resort, Terranea is a hidden gem that is tucked away above the shorelines of LA in the cliffs of Palos Verdes. It's strategic location makes for breathtaking views of the Pacific Ocean. It is also the only resort of its kind in the area. Once you enter this magnificent property you'll feel Southern California life at its' finest. Even if you don't have time to stay here visit for a few hours, dine, and walk around the many trails that highlight the beautiful architecture and coastline views.

More than the magnificent view, guests will find lots to do in the 102 acre property that the resort sits on. The luxury resort offers four swimming pools, a fitness center, golf course, full service spa and fine dining amongst other things. Take your pick from bungalows, villas, casitas, suites and guest rooms during your stay. My personal favorite things to do here are meeting up with clients, hiking along the trails and cliffs above the Pacific Ocean and enjoying the Louie Seafood Salad at Nelson's, Terranea's casual restaurant that sits above the Pacific.

Source: https://www.terranea.com

3. Fairmont Miramar Hotels and Bungalows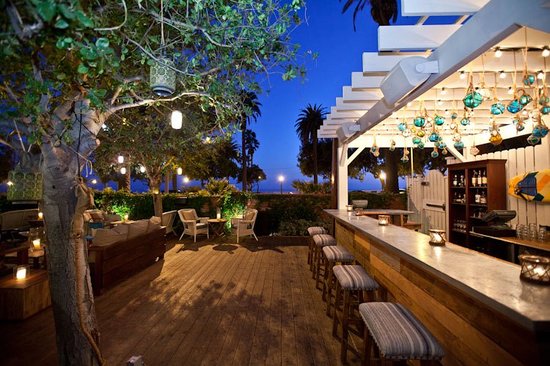 If you are in the Santa Monica area, make your way to Fairmont Miramar Hotel and Bungalows. With the AAA four diamond award, this resort which is right in the center of urban life provides a luxurious and serene getaway for anyone.

Sprawled on five acres of property, guest can relax and stroll through the perfectly manicured gardens, or rest in on the modernly elegant rooms or suites. Get pampered at the health club and spa which offers a variety of services. Avail of massages, manicures and pedicures, facials and other treatments.

Fairmont Miramar Hotels and Bungalows also offers guests a delicious and luxurious dining experience at the FIG restaurant. My personal favorite thing to do here whether you stay at the hotel or not, is grabbing a drink at The Bungalow where you can experience low key beach vibes, while feeling discreetly upscale. This is a place in Santa Monica to see and be seen.

Source: https://www.fairmont.com/santa-monica/
4. Ocean View Malibu Hideaway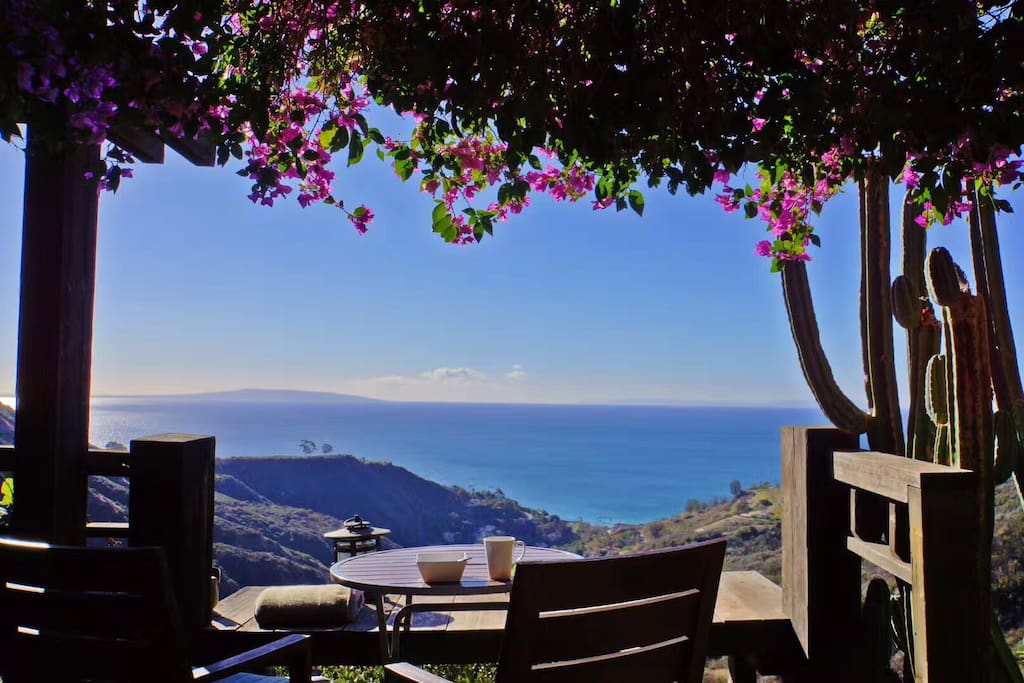 If you want a fancy staycation in the Malibu area this Airbnb Ocean View Malibu Hideaway is the perfect place. With room enough for four guests, the single bedroom single bath apartment will remind you of a vacation by the French Riviera. Experience breathtaking ocean views while being only minutes away from gorgeous beaches at Point Dune and mountains in the area.

This prime location offers access to chic shopping at Malibu Country Mart and dining at Malibu Seafood. For more adventures, explore nearby Santa Monica which is only 15 minutes away.

Past guests have said, "The greatest view in the world. If you are looking for someplace private that feels off the beaten track to hole up for a few days, this is it. And all the restaurants and beaches of Malibu are only ten minutes away."

5. The Beverly Hills Hotel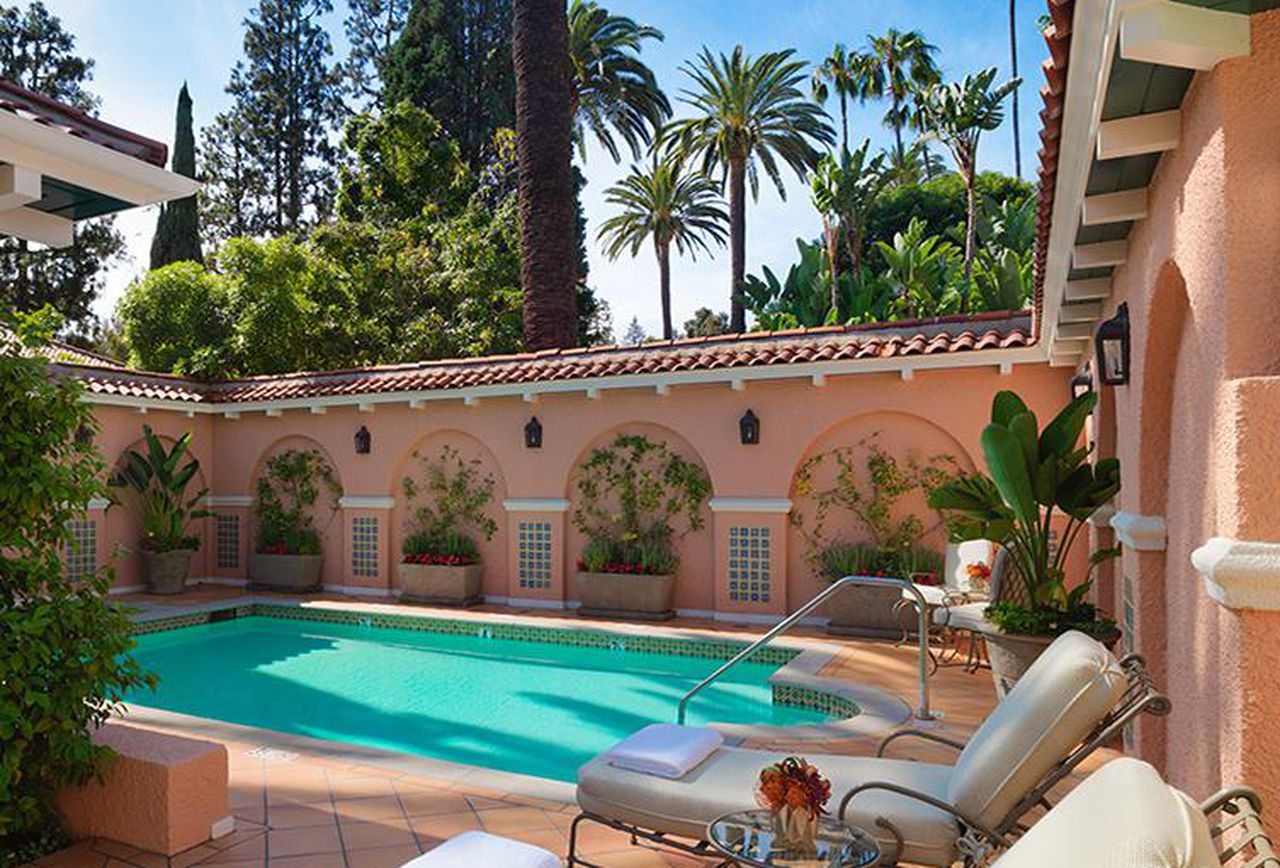 Perhaps one of the most iconic of hotels, the much loved Beverly Hills Hotel has been a long time favorite of many. Celebrities such as marilyn Monroe and Yves Montand are just among many who have stayed in the Pink Palace. Despite being a classic, this hotel has kept up with newer contemporaries.

The Beverly Hills Hotel seamlessly marries the olds and new together. Expect to find the glamour of old Hollywood decor mixed in with newer oversized bathrooms and private balconies. Enjoy hacienda style grounds in the privacy of a private bungalow complete with a private jacuzzi and butler service. Also not to be missed is The Polo Lounge which is flagship restaurant and watering hole favored in the past by Hunter Thompson and Frank Sinatra and company.

Source: https://www.dorchestercollection.com/en/los-angeles/the-beverly-hills-hotel/